DR B's BARF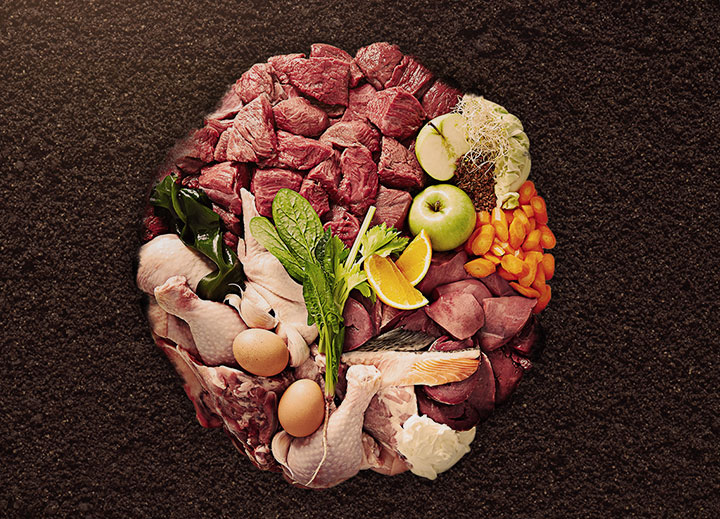 The team at Doctor B's BARF have a very simple mission: "Improving companion animal health through Evolutionary Nutrition".

For cats and dogs to achieve the long life and health they deserve, they should eat the food that nature intended them to eat; a diet based on the Principles of Evolutionary Nutrition, just as their wild ancestors did. This type of diet is known as a BARF diet ("BARF" is an acronym for Biologically Appropriate Raw Food", as well as a few other interpretations, including "Bones And Raw Food" and "Biologically Appropriate Real Food").

A BARF diet is based on fresh raw foods: raw animal protein (meat, bones and offal), raw vegetables and fruit, raw whole eggs, yoghurt, kelp and healthy fresh herbs.

Doctor B's BARF is THE original range of BARF pet food expertly developed by Dr. Ian Billinghurst BVSc BScAgr, Veterinarian, Animal Nutritionist, Author and founder of the Principles of Evolutionary Nutrition.

Our products supply the correct balance of carefully selected raw whole foods to deliver their promise of promoting pet health – they fulfil all the nutritional needs of dogs and cats. They meet the AAFCO requirements for being complete and balanced. But more importantly, they also meet the biological requirements for completeness and balance.

Many pets don't tolerate modern processed pet food well and their health and wellbeing benefits significantly from a diet change to Doctor B's BARF, including healthier skin and a shiny coat, more energy, improved doggy (or kitty) breath through healthier teeth and gut as well as a reduced stool volume and odour!

Pet owners and veterinarians caring for unwell pets whose diet is changed to our BARF diet commonly report to us an improvement in many common health problems such as obesity, arthritis, allergies, autoimmune disease, diabetes mellitus, inflammatory bowel disease and other gastro-intestinal conditions, kidney disease and so many more.

If you would like to join this health revolution for pets, you too can feed your cat or dog Doctor B's BARF. Accept no substitutes! Look for the box with the active, healthy, happy pet on the front, which contains the Doctor B tick of approval, so you know it is genuine Doctor B's BARF.

THE HISTORY OF DOCTOR B'S BARF
Doctor B's BARF is no ordinary pet food: it is based on Evolutionary Principles; pet food which dogs' & cats' genomes demand if they are to become and remain truly healthy: Biologically Appropriate Raw Food. So how did this highly nutritious raw frozen pet food come into being?

It all started with highly passionate veterinarian and animal nutritionist, Dr. Ian Billinghurst BVSc BScAgr. Ian's veterinary training taught him that a diet based on raw meaty bones and household scraps wasn't the best way to feed pet cats and dogs; instead commercial pet food was the ultimate in pet nutrition.

Ian diligently switched from feeding mixed raw foods to the very best commercial pet food brands, and looked forward to fantastic results. But instead, his own animals began, for the first time ever, to develop health problems. He returned to feeding raw meaty bones and vegetable scraps and witnessed an incredible transformation: his pet's health was 'restored'.

Ian delved further into pet and human nutrition to gain a more holistic appreciation of the topic at a fundamental and practical level, inspired by Juliette de Bairacli Levy, Pat Lazarus, Dr's Pitcairn and Belfield. He discerned that raw meaty bones and vegetable scraps were very close to the evolutionary diet of cats and dogs. No cooking or processing. No adulteration with chemicals. No cooked grains. The evolutionary approach to nutrition was obvious, common sense and good science.

Ian authored three books on the Principles of Evolutionary Nutrition, so other pets' health could benefit from BARF. But he realised that for many people, correctly preparing Biologically Appropriate Raw Food for their pets at home, was difficult, in terms of correct ingredient balance and the time required to do so.

So Ian and his wife Roslyn launched a range of commercial BARF diets for dogs and cats. After much searching and trial and error, they found a co-manufacturing partner that were able to produce Doctor B's BARF recipes to their very exacting standards: the Real Pet Food Company.

After a happy and successful working relationship over several years, Ian sold Doctor B's BARF brand to the Real Pet Food Company, safe in the knowledge that the brand would continue to be true to his vision of improving animal health through the power of Evolutionary Nutrition.

The Real Pet Food Company are committed to ensuring dogs and cats have access to the food that nature intended them to eat: BARF.

Feed their true nature with Doctor B's BARF.
DR IAN BILLINGHURST - BIOGRAPHY
Dr. Ian Billinghurst (affectionately known as 'Dr. B.') graduated with a BScAgr. in 1966 from Sydney University as an Agronomist and Nutritionist. He worked as a research Scientist at Orange Agricultural Research Station in NSW briefly, then spent four years teaching secondary level Science and Agriculture. During this time, Dr. Billinghurst obtained his Diploma in Education from The University of New England, Armidale.

In 1971, Dr. Billinghurst commenced his Veterinary Science degree at Sydney University, graduating with honours (BVSc Hons) in 1976, then commenced working in companion animal practice. In 1987, he gained a qualification in Traditional Chinese Medicine (for humans). By the end of the 1980's, his research into the relationship between what his dog and cat patient's ate and their state of health, convinced Dr. Billinghurst that Evolutionary Nutrition was the only nutritional program able to promote and sustain genuine health.

His first book, "Give Your Dog a Bone" was published in late 1993, and is one of the most influential books on canine nutrition ever written, discussing why raw food is the ideal diet for dogs. In 1997 and 1998, Dr. Billinghurst toured the UK, then the US. His seminars here spawned the enormous raw food movement that now flourishes across North America. During his 1998 US tour, his second book, "Grow Your Pups With Bones" was released. This formalized the concept of BARF, an acronym standing for both 'Bones And Raw Food' and 'Biologically Appropriate Raw [or Real] Food'. In 2001, he released his third book, "The BARF Diet".

Throughout this time, Dr. Billinghurst continued to lecture across the US, New Zealand, Singapore, Japan and Australia, to breeders, dog training groups, technical colleges and post-graduate veterinary groups. He created, then marketed his own brand of Pet Food – Doctor B's BARF, for over ten years. He now consults, writes and lectures on evolutionary nutrition and conducts clinical and literature research into nutrition. Dr Billinghurst is also working on a number of new books. His fourth ground-breaking book, 'Pointing the Bone at Cancer' which details the vital role of Evolutionary Nutrition in preventing and treating cancer (in both humans and companion animals) was launched onto the market in late 2016.

You can learn more about Dr. Billinghurst, contact him directly for speaking engagements or purchase his books through his website.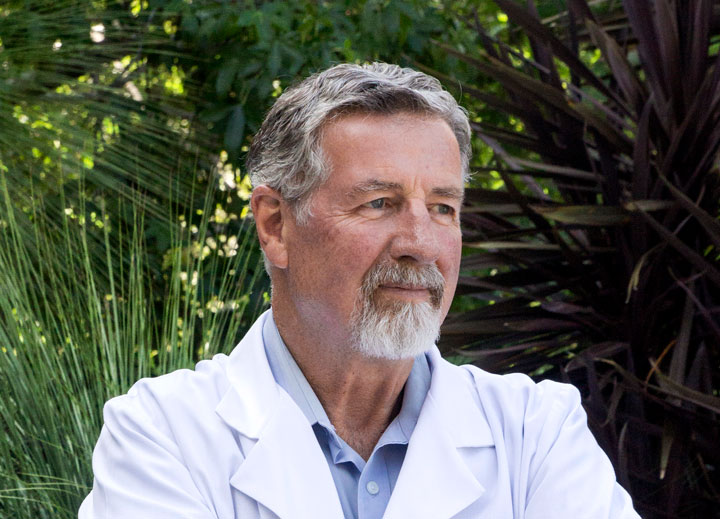 This category is empty! Please try another category or use our search function to find what you are looking for. If you require further assistance please contact us.